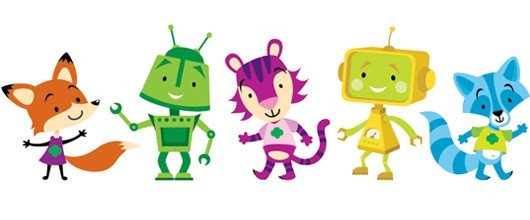 You're invited to join the world of Girl Scouts!
We can't wait to meet you and share how Girl Scouts can brighten your girl's world. Join us for an exciting event and get a taste of all the fun she'll have as a member.
Girl Scouts is a way of life that brings out the best in your girl, even in the most challenging of times. While she's learning about science, technology, engineering, and math (STEM); the outdoors; entrepreneurship; and important life skills, she's also discovering new ways to make your family and community stronger, kinder, and better for everyone. Plus? Girl Scouts is FUN!
Ready to Join?
Girl Scouts of Northern Illinois is thrilled to welcome you and your girl! Membership dues are just $25 annually, but financial aid may be available.
From April through July, new membership have the opporunity to purchase an extended year membership for $35, which allows them to pariticipate from the moment they purchase their memebrship through the end of the following memebrship year!
Whether you have questions about starting a new troop for your girl and her friends, joining an existing troop, or something else, send us a note at customercare@girlscoutsni.org or call us at 844-GSNI-4-ME (844-476-4463). We're here for you!
When your girl becomes a Girl Scout, she'll:
have the opportunity to attend GSUSA's member-exclusive special event. In order to attend this event, be sure to activate your 2022 membership by April 26!
Attend GSNI's S'more Fun events
If she's going into Kindergarten or 1st grade, she can attend one of our Daisy Launch activities
Participate in any of the activities provided on GSNI@Home or Girl Scouts at Home

Practice new skills and earn Girl Scout badges and awards
Make the world a better place by helping her community
Try coding, robotics, engineering and more through hands-on STEM activities
Enjoy the great outdoors while learning how to protect animals and the environment
Build business smarts through the Girl Scout Cookie Program