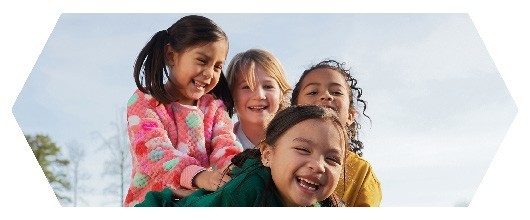 Join Girl Scouts
You're invited. Press play with us.
Making friends, testing her strengths, exploring new possibilities. It's all here for her.
Whether teaming up with others or learning to shine on their own, Girl Scouts have the tools and community support they need to succeed.
Press play with Girl Scouts. Where she can be herself and her confidence can soar.
She's ready to go.
Want more information before you join? Join us at one of our events where you'll learn a little bit more about Girl Scouts. RVSP to reserve your spot below!

Camp Courage
We thank our friends at Girl Scouts Diamonds of Arkansas, Oklahoma, and Texas for their permisison to share the video below.

Ready to Join?
Girl Scouts of Northern Illinois is thrilled to welcome you and your girl! Membership dues are just $25 annually, but financial aid may be available.
From April through July, new members have the opportunity to purchase an extended year membership for $35, which allows them to pariticipate from the moment they purchase their membership through the end of the following membership year!
And grown-ups? Whether you have kids, grandkids, or no kids of your own, you can have a front-row seat to the fun and community, too. Press play and volunteer with Girl Scouts. You've got what it takes to change girls' lives.

Contact Us
Would you like to talk to someone about Girl Scouts in your area before joining? Let us know here and one of our Recruitment Sepcialists will be in touch shortly.